Wasn't bothered with the Cusco diffuser, so I sold it.
----
On the weekend, Dot copped a hiding at the dirt track. Firstly, the track got very grippy at one stage, I dropped the rear-left tyre off the edge and into 'the marbles' and did a specky 4-wheel drift off the side of the track. Very funny, but the 2 left-side tyres rolled off the bead on the rim ... albeit, they are only cruddy Achilles 122 195/60/15 tyres (lots of sidewall to flex).
After a running repair to the tyres (QR tyre centre offer refitting service to race-day patrons ...
), I was up and running again, only to be a bit suss about the top radiator hose. So, I decided to call-it a day, and drive home (spare radiator hoses, water, coolant, clamps, tools in the car), buuuuuut, the top tank lets go instead.
By all coincidences, Ferg picks us up in the RACQ tow truck ... thanx Ferg!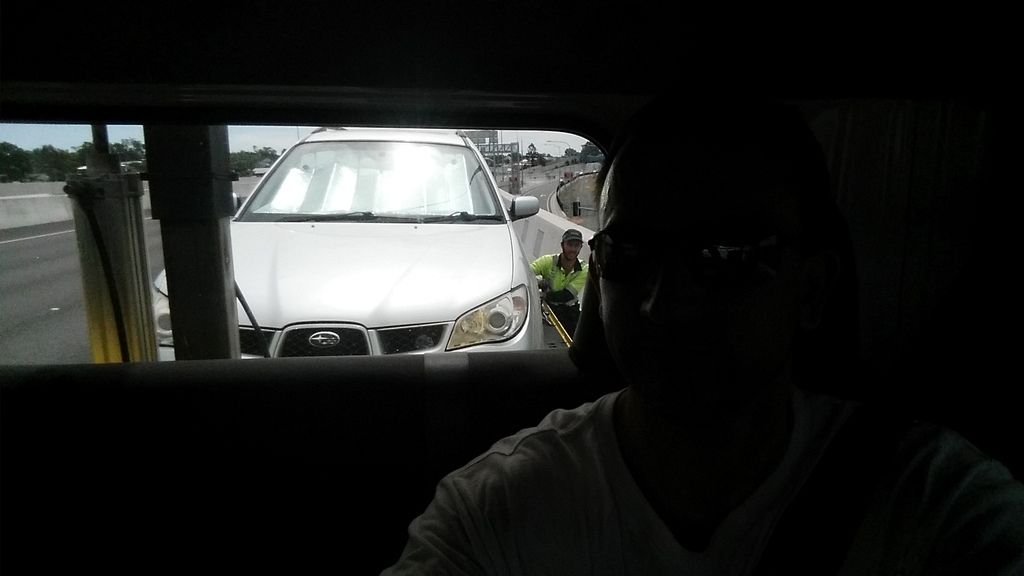 So, Dan got to ride in a truck for the first time
:
Got home, to find the culprit: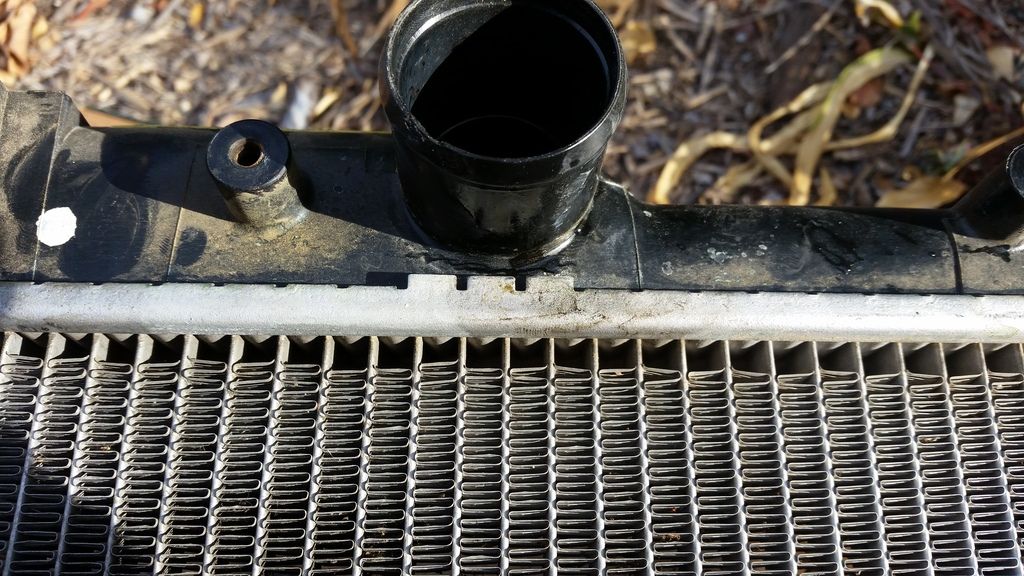 Also found 2 of 3 of the timing belt cover attachments cracked, too ... grrr, Subarus!
Specky video of very funny slide, to come.