Prob going to stitch the entire chassis. Plus need to cut the hump out of the drivers floor, plate it up then make mounts for the seat to go at least 100mm lower. I'm 6 foot, and currently have to have my head tilted 45 deg to fit!
And that's without a helmet. Gotta appreciate that Forester headroom!
You can see the hump here, and the stock seat mounts on top of it. The one visible is the rear mount and the front one is behind the side bar of the cage. It's far from ideal!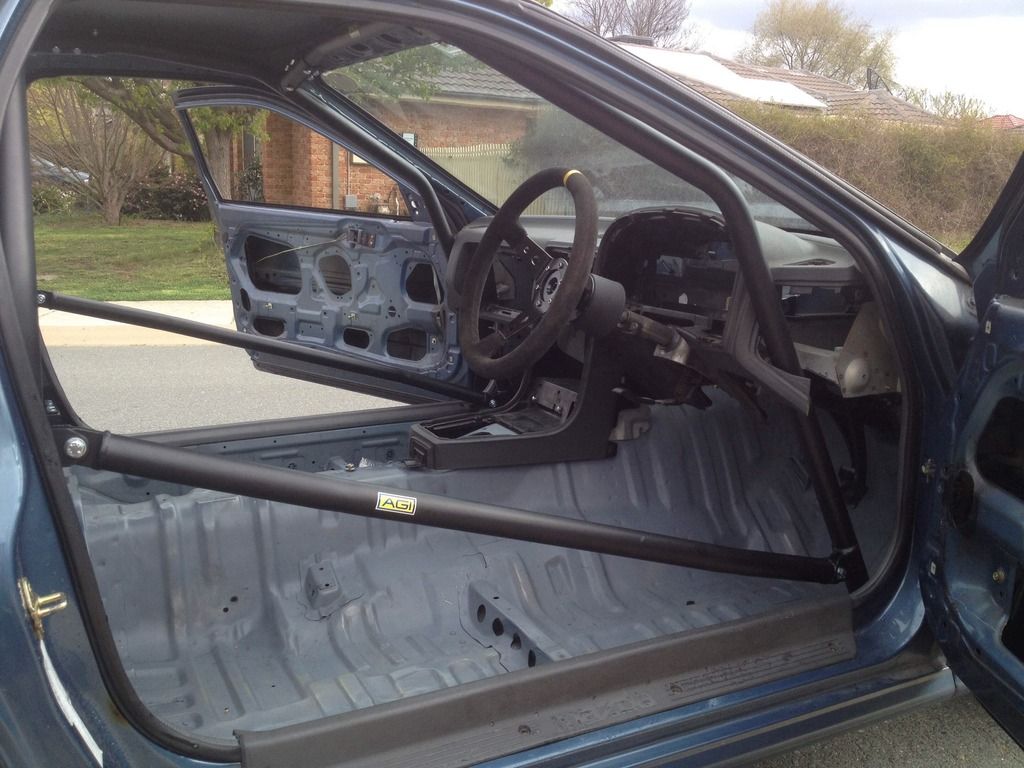 And if the tig mode doesn't suck too bad (no pedal and the gas valve is on the torch itself), I'll be doing the whole exhaust, the intake piping and adapting an old HKS 50mm wastegate flange to 50mm vband.
And just whatever is needed by way of brackets etc. I'll most likely grab an AC/DC tig eventually as well, cause tigging is fun, it'll have a pedal and control the gas for me and there'll be a need for alloy.