Been awhile since update. Still slowly chipping away with mods, esp since the arrival of our 2nd child n everything else life throws at u.
Car has been very reliable, I drive it often just cruising around town n to work occasionally...it's killing me not being able to give it a stab of wot
Any way hopefully this will be remedied soon as I picked up a Autronic ECU that came out of another local version v so should plug up without to many hassles.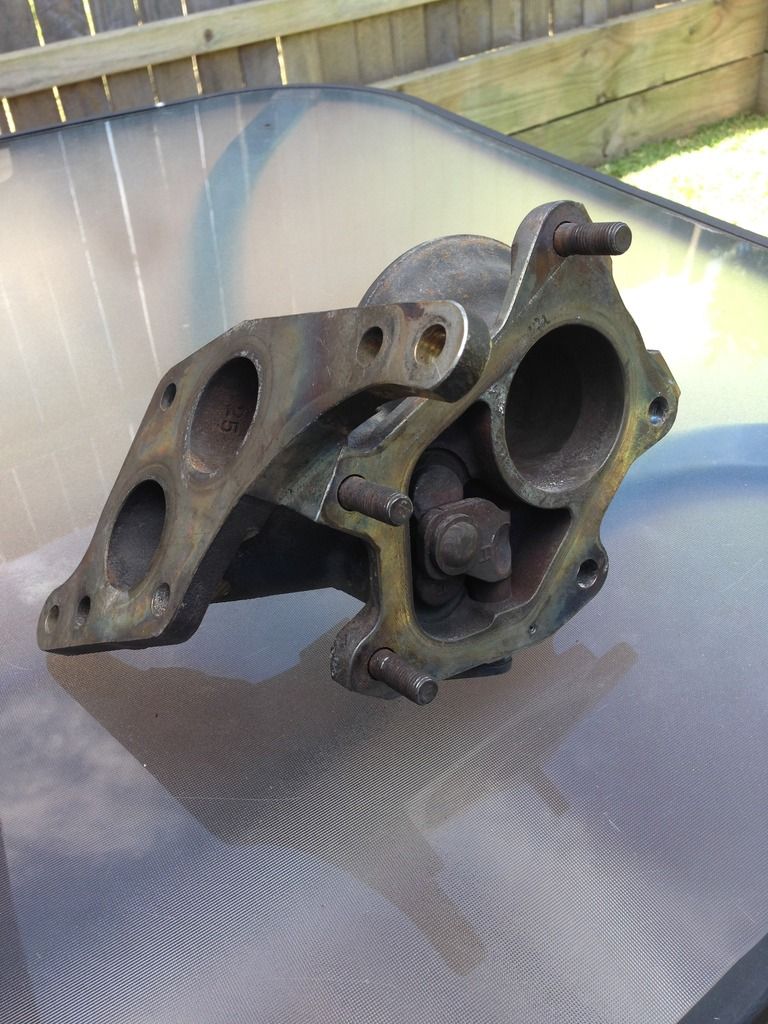 Also scored a P25 twin scroll rear housing cheap, I like the idea of a better spread of power that it will provide over the single scroll P20. This will also enable me to take the VF36 back to its original form n I will start on version 2 of my turbo/intake design path which I was never really happy with...to many bends n silicone joiners. This means the P20 rear housing, Dump pipe n Pro Speed EL headers will be up for sale to fund the purchase of some twin scroll headers. Also turbo position will change much like the wrc subys of old. I will mod the up pipe to suit n build another dump pipe, similar to following pick.