paggaz wrote:
Looking tough!
What size rubber on them?
27" Buckshots
How she looked yesterday arvo haha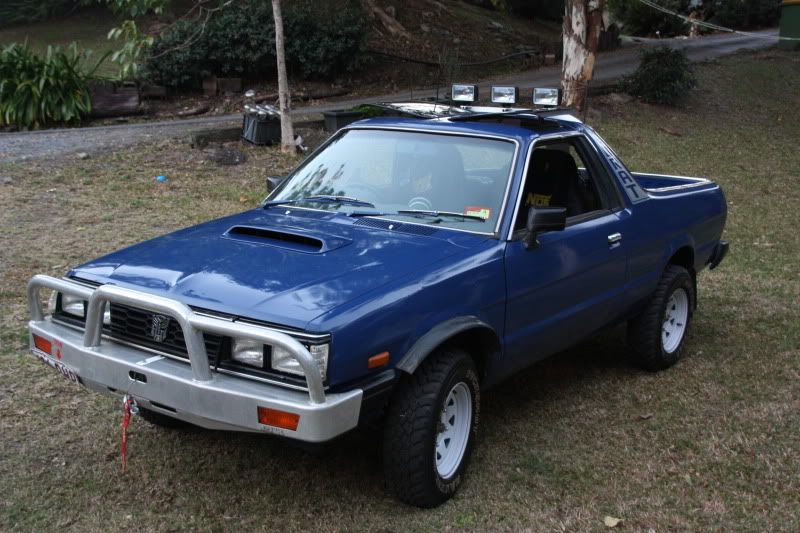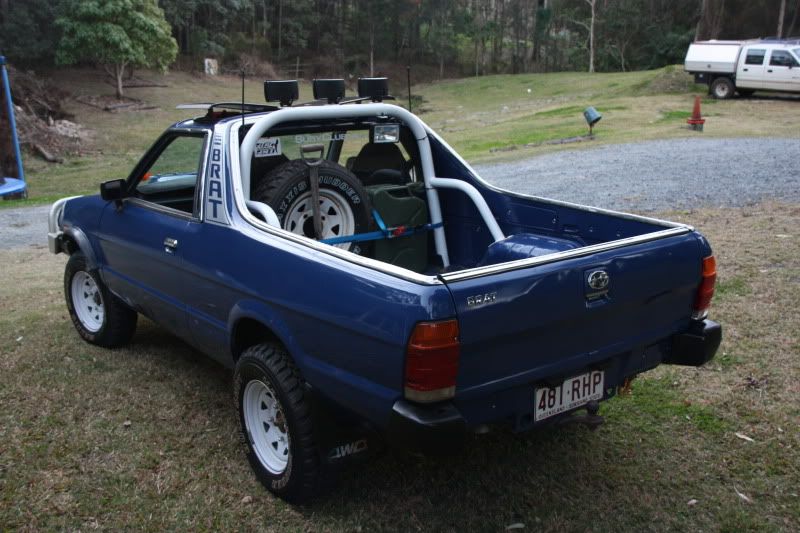 in the BnS up here a few months back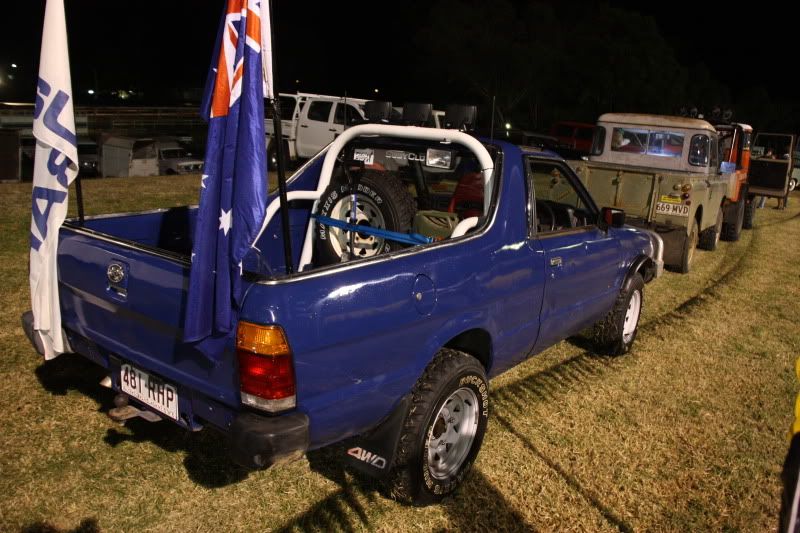 Been tinkering a bit with Brat for a bit.
now sporting a 2" lift kit with new shocks front and back. got the 27" muddies on.
roll bar with spotties fitted, winch mounted in the bullbar, 2 1/4 sports exhaust, BRAT stickers from the states
big bucket seats, sports steering wheel and cd player in glovebox/CB in the normal headunit spot..
thats all i can think of at the moment haha

_________________


SF5 Forester.. SH9 Forester.. 89 Brumby (Brat).. 92 SVX.. Tuned by STI Legacy.. Happy Family


jiggabite wrote:

Tony rocks up to track days with a jack, bucket of shafts and rattle gun haha