OZFOZ RANCH DINNER!!!
Oh harro!
Let's get our old-school OzFoz on and catch up for a Ranch dinner.
It's been FAAAR too long between meals/drinks/fozchats.
As always, new members, old members, and anyone in between are welcome to come along and put faces to names.
Let's aim to meet in the carpark at 6.30pm then head in for dinner at 7pm.
We should hopefully have further info about the OzFoz 2015 Rally by then too
When: Wednesday 22 July 2015
Location: The Ranch for Wednesday Steak Night
Cnr Epping & Herring Rds, North Ryde, just off the M2 near Macquarie University
http://www.theranch.com.au/index.html
Please your express your interest for booking numbers and a great night out.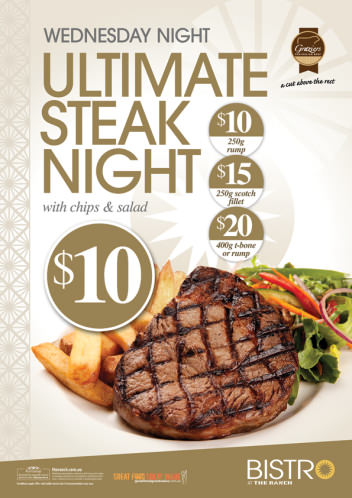 EOIs
Definite
pete_mac
PCXT
Paul Fischer
JAK50N
itsjasper
Maaark
carsubie
surok
20inch
josh watts
dicknose
batch
bennyxt
magus
ash and lita
4rstr
__rob__+1
19
18
maybe
blackduck30
genetik_defekt
pazila
5