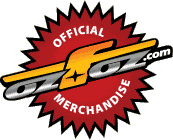 The OzFoz 2015 Calendar Ordering Thread
Hi all,
The voting for the OzFoz 2015 Calendar concludes tonight!
Before we commit to ordering the calendars from our supplier, I want to ensure that we have ALL of the calendars pre-sold. Every year we end up with unpaid or surplus calendars (the cost of which ends up coming out of my own pocket) and I don't want the same thing to happen this year.
This year, Russ (ExRex, Beanstalk) has kindly offered his very capable services in designing the calendar!
So... if you're keen, please post in this thread!
Price:
$15 per calendar.
Delivery price:
$6 for 1-3 calendars or $14 for 4+
Where is the pick-up location?
Pick-up from Gledswood Hills, south-western Sydney after hours, however pre-payment is required (ie. no cash on pick-up).
What is the deadline?
Wednesday 12 November 2014 will be the deadline for receipt of payment.
How many orders do we need to proceed?
50 is the minimum order. Once we reach 50, I will send our the payment PMs immediately.
Orders
PAID
pete_mac 1
maccatakka 1
magus 1
JAK50N 1
ExRex 1
jd_guitarman 3
azumi 2
cam02l 1
rambo 1
GT_tony 3
ozmaen 1
RUMO 1
hsvsti 1
canberrafozz 1
ALMOSTunseen 1
S2-13BT 1
mattyboy 1
00suby 1
bram 2
HOYEO 1
4rstr 1
spec_B 1
SAV-84C 1
lochGT 1
dixon001 1
fasturabus 1
family guy 1
dellsfozzaxt 2
DERTY6 2
yenjaiken 1
blackduck30 1
mi-key 1
2000GT 1
craig747400 1
epearce 1
rands92 1
GT2001 1
FozDreamer 1
Smallzy 4
04xtfoz 4
beard07 1
TO PAY
thatchinskiguy 1
pazila 2
housemusik 1
bails 1
monsterfoz7 2
jez 1
presti 1
heyojaybo 1
paggaz 1
CURRENT TOTAL - 66 calendars