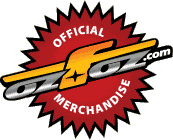 The OzFoz 2013 Calendar Ordering Thread
EDIT 2 June 2014
Gents,
I still have a bunch of 2014 Calenders which were never paid for.
Given that we are now at the beginning of June, you can grab one for $10 pick-up (south-western Sydney) or $15 posted Australia wide.
If you want one or more, let me know!
********************************
EDIT 4 December 2013:
Payment PMs sent today. The deadline is Friday 13 December 2013.
We are ordering 80 calendars and we have 73 EOIs below, so there are 7 spares at present.
If you are keen, let me know ASAP!
**************************************
Hi all,
The voting for the 2014 OzFoz Calendar is almost complete as of tonight, 11.30pm EDST:
viewtopic.php?f=54&t=42155
Before we commit to producing the calendar, I want to ensure that we have ALL of the calendars pre-sold. Every year we end up with unpaid or surplus calendars (the cost of which ends up coming out of my own pocket) and I don't want the same thing to happen this year. Plus, I simply won't have time to actively promote and sell any surplus calendars.
So... if you're keen, please post in this thread!
Price:
$15 per calendar.
Delivery price:
$6 for 1-3 calendars or $14 for 4+
I'll give it until 22nd November 2013 to see if we have enough interest, and we will order based upon the amount of interest at that time.
Pick-up from Ingleburn, south-western Sydney after hours, however pre-payment is required.
PLEASE NOTE: FIRST IN, FIRST SERVED. If we receive, say, 60 orders but can only order 50, then the last 10 people will unfortunately miss out. Accordingly, express your interest ASAP to be added to the list. Once the payment PMs are sent, making payment will lock-in your calendar. If you don't pay, your calendar will be offered to the next person on the waiting list.
EOIs:
POSTED!
pete_mac x 1
magus x 1
PMD x 1
maccatakka x 1
JAK50N x 1
smelmichiz 1
04xtfoz 1
20inch 1
4rstr 1
beard07 1
Bram 1
canberra_fozza 2
canberrafozz 1
dixon001 1
Domn8r 3
epearce 1
Family Guy 1
Ferg 1
FozDreamer 2
housemusik 1
hoyeo 1
lochGT 2
mi-key 1
MonsterFoz7 3
Pazila 2
razza2811 1
RUW37T 1
SAV-84C 1
SJM20T 1
ThatChinskiGuy 2
XTIBOX 1
3N1GM4 1
bazo0ka 1
GT_Tony 1
hsvsti 1
mikes 2
paggaz 1
waali 1
Rambo 1
zook 2
yenjaiken 1
dellsfozzaxt 2
JKeep2.5i 1
zena 1
JKeep2.5i 1
lukesbizzy 1
mattyboy 1
Mzjatz 1
punk1 1
rowbert 1
wizz 2
ExRex 1
Boxer4 2
Jordan99 1
cam02l 1
R-Y 1
jdn 1
Couchgrinder 1
Mitchw 1
Eehan87 1
adman 1
Kaed 1
TO BE POSTED
Gtwannabee 1 (international)
RONDMC 1
TO BE PICKED-UP
mattyh 1
sackster 1
seanXTlux 1
PAYMENT OUTSTANDING
alexorsi 1
J@ck0 1
yoshii 1
jake93 1
gdouglas2703 1