Google map coordinates:
35.691135,139.395429
Directions:
1) Take the
JR Chuo-line to JR Tachikawa
. Try and catch a Limited Express (tokkyu) train. This has very few stops.
Try to avoid Local (kakueki-teisha or futsu-densha), Rapid (kaisoku) services or you can expect the ride to take around an hour.
2)Upon arrival at Tachikawa station, take the South exit.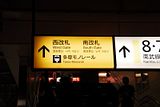 Below the JR station, is a bus terminal. Get the bus to
Shin-Okutama-kaido
in Fujimichou. The bus should head straight down the path of the monorail and turn right onto Shin-okutama-kaido and it will be about 1km down.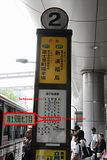 2a) Alternatively, after getting out of JR Tachikawa, you can head out the south gate and catch the monorail...
...one stop down to Shibasaki-Taiikukan Station,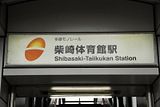 continue south till you hit Shin-okutama-kaido,
turn right and head down 1km. You'll know you're close when you've passed the overhead-railway line.
3) When you get there, there is the main dealership, the parts shop and the used-car carpark. Enjoy
Click the thumbnails for a larger image.