A great Saturday with shinny weather here also not that hot , we managed to convoy a group list 11 SF5s , 1 SG5 , 1 GC5 (suppose to be a huge amount of group but they cant be there since some of them having work and it comes too rushing to acknowledge some more it is a Saturday ). the objective for this TT is a local magazine shoot/snap picture event . not that cloud but we still have 13 of cars .
below is my picture by using my Iphone . not that clear and noob skill so sorry , but i had took all car in single picture . will ask the magazine editor for the picture that snap in a individual post . and post here !
ps* i had took some of yellow SF5 as well for those Yellow fever ! Legacy head as well !!!
PLS ENJOY AND LEAVE SOME COMMENT FOR ME!
HERE WE GO !
the other yellow SF5 (sleeping mode in workshop)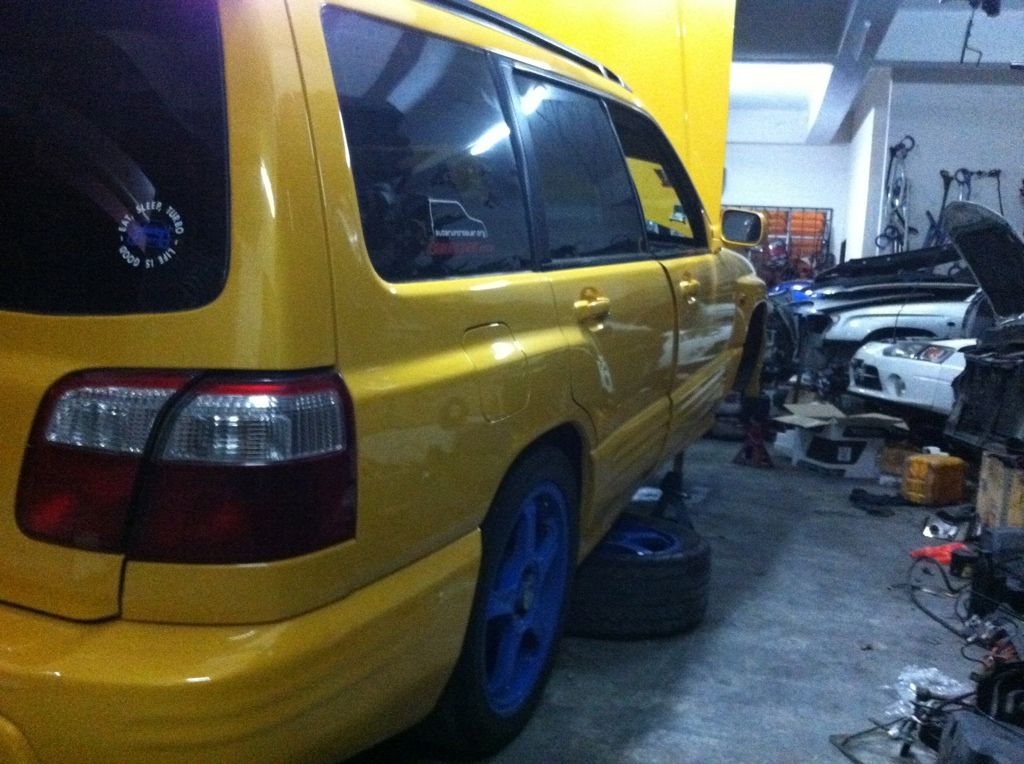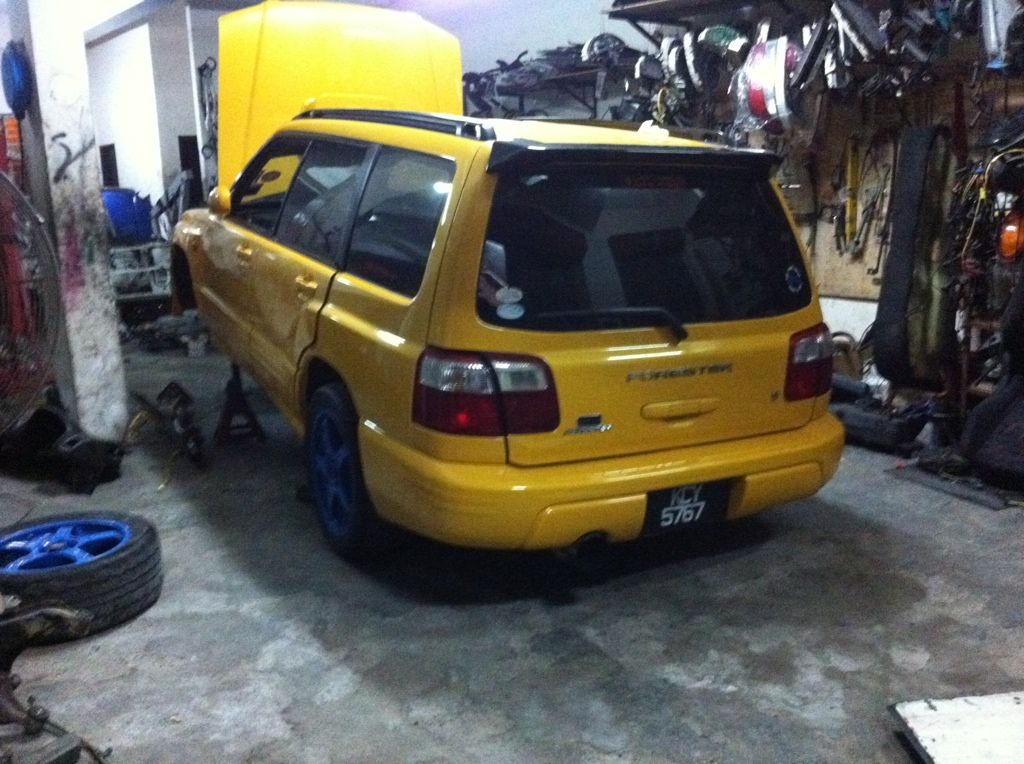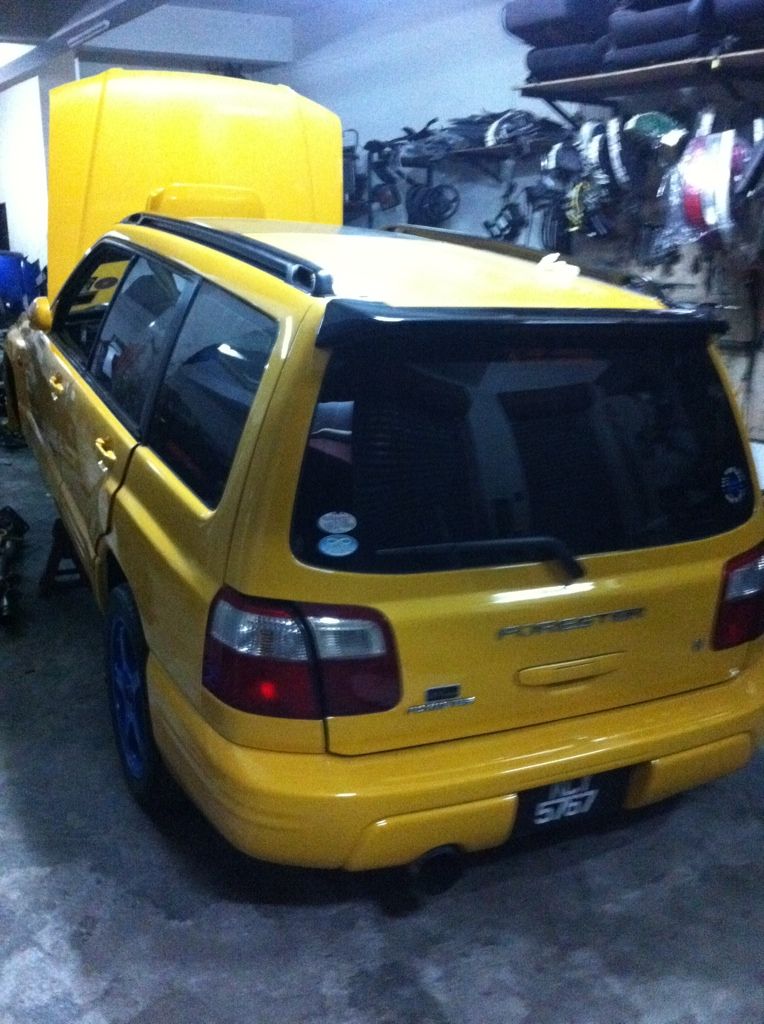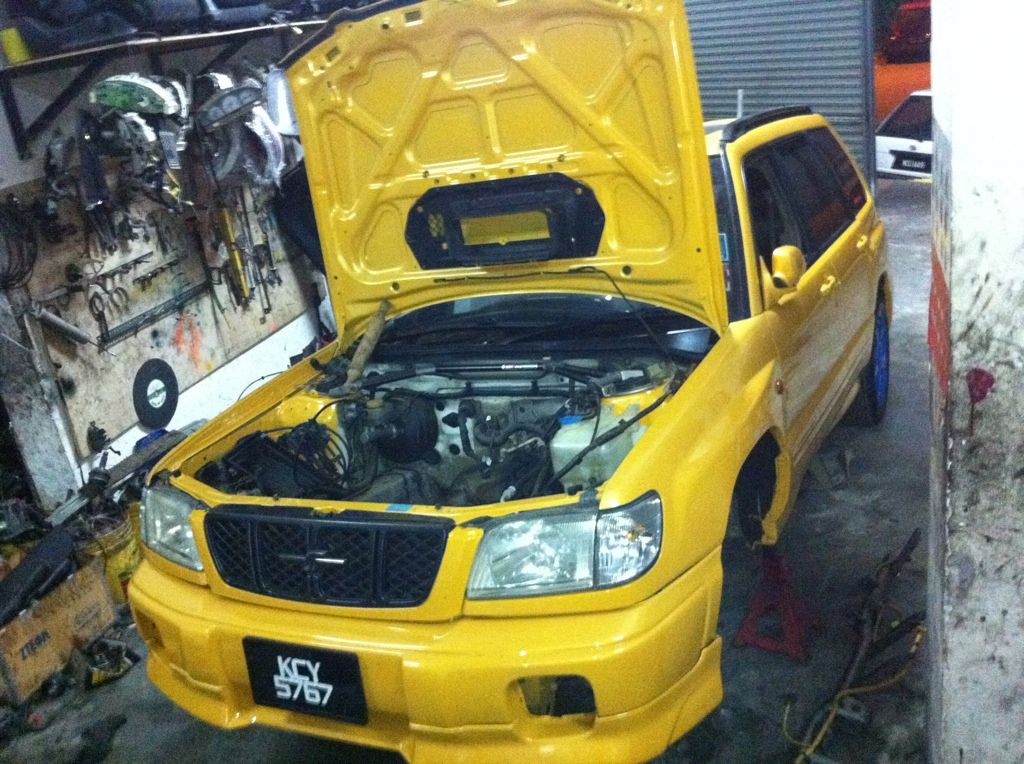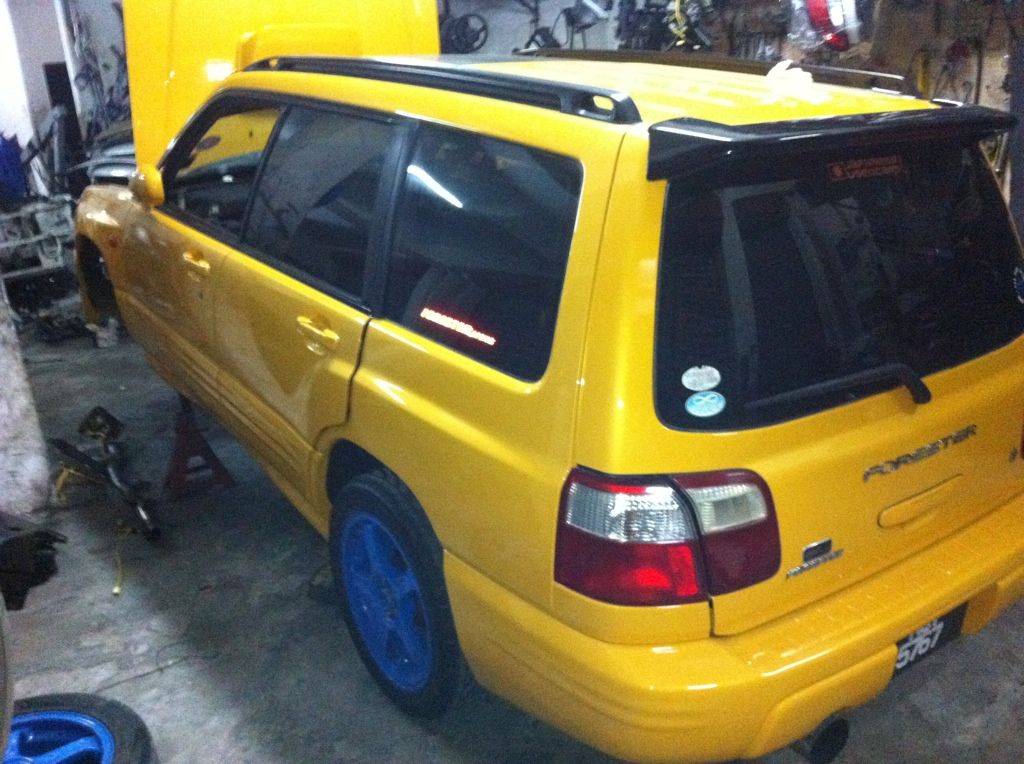 an old Legacy using bh5 Legacy head like my friend