Hi all,
For anyone around Brisy or GC I can offer an airpump delete service. This includes fitting the KS-Tech delete plates (blocking off each valve), disabling the pump, and deletion of the associated codes from the ecu.
http://www.entra.com.au/subaru-air-pump ... i-lgt-fxt/
Cost for the service (fitting block off plates and dtc delete) is $320
I chose this way as it's cheaper for you, all sensors remain and if you get pulled over, the system is still there (it just doesn't work).
Plates go in here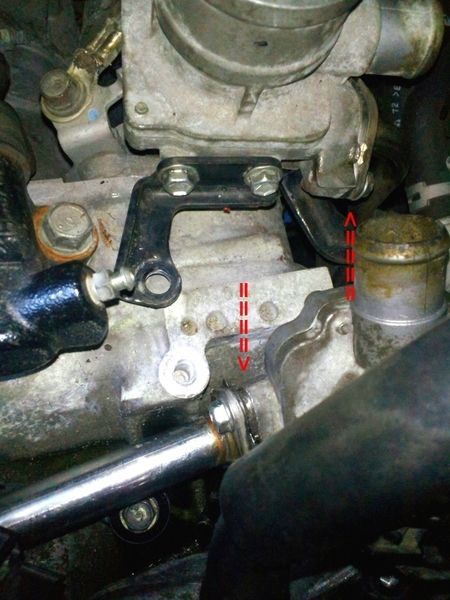 Note* - I am not a mechanic nor tuner, but have been working on subies for a numbers of years and have performed this process before. Anyone who has had me work on the their car knows I don't cut corners and do the best job possible.
Shoot me a pm if interested.
Cheers Tremayne

_________________
Current Ride - 05 XT Foz
Previous Ride - Your mum
housemusik wrote:
H-are wrote:
Are you going 6 speed for the strength of it?
I just want to do skids bro
DCCD ftw