Dandelaney1 wrote:
Thread resurrection!
So i have been running my oil pressure gauge from a sandwich plate but am over the leak...
Plan is to run it now from the front oil plug where the stock sensor is (as i believe that would be more accurate than the rear galley plug?) But would like to keep the stock sensor installed and working,
Any advice on my options for installing both stock and aftermarket senders?
It's a prosport gauge fyi.

Cheers!
The other option you could look at is a higher quality sandwhich plate. They are not all created equal. And some of the poorly designed units are prone to leaks. It all comes down to the quality/style of seal used. And even the rigidity of the actual sandwhich block.
This is the type of seal used on Mocal sandwhich blocks. These work very well. The seal is probably better than the seal on the actual oil filter.....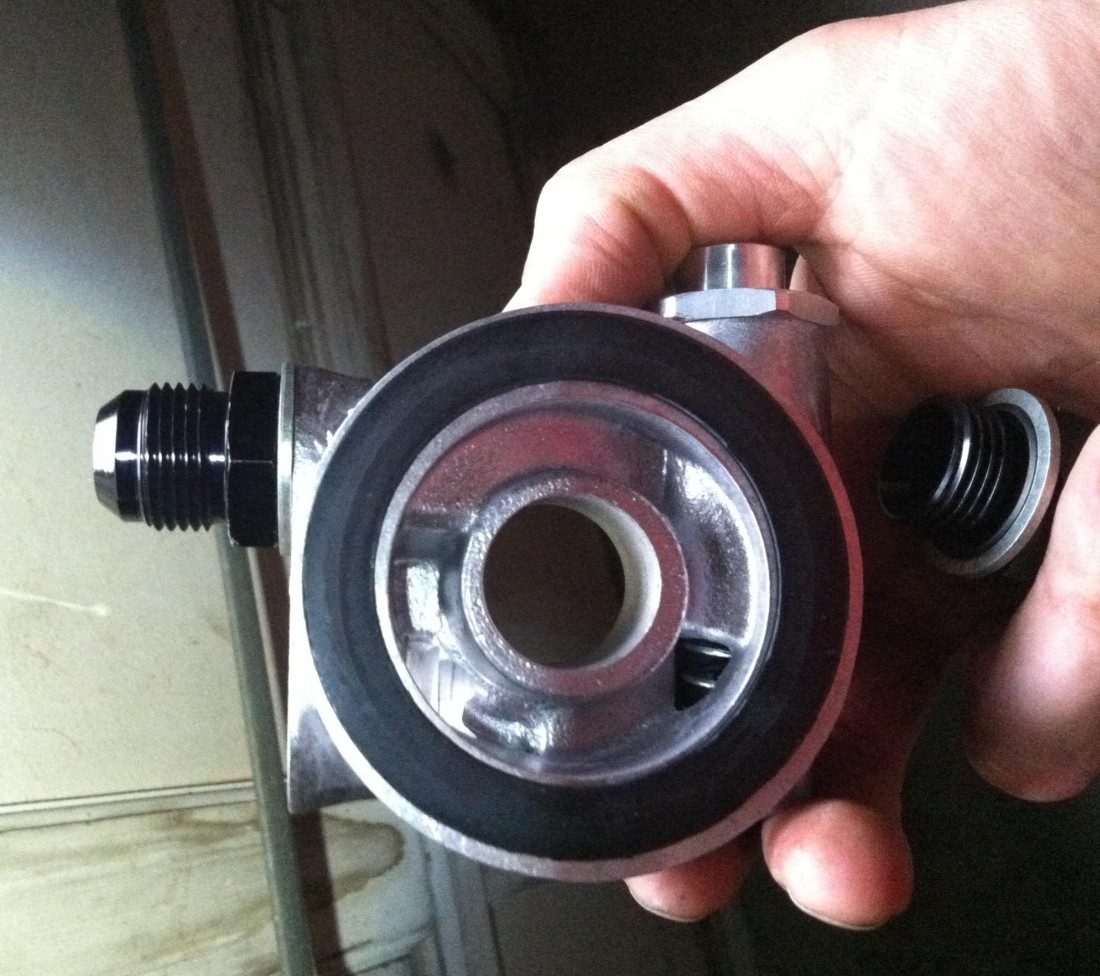 This type are ok. They have 2 Oring seals. I have one like this for my Defi system, and it doesnt leak on my car. The orings are also serviceable should one begin to leak.
This style has only one Oring. It probably has the highest chance of leaking?
And one other option. If you did want to put the oil pressure guage sensor where the OEM oil pressure switch is. You could possibly replace the OEM oil switch with a dual sender and switch. The sender will handle the oil guage, and the switch will handle the oil light. (depending on which oil guage you have and its specificatiins)
I have this with my PLX system using a VDO sender. One sender to do 2 functions, instead of messy 'T' pieces and such. (This option does require a next size up alternator belt. And a slight notching of the alternator frame as i mentioned on the previous page.)