Finally got my Pioneer AVIC-F960DAB installed.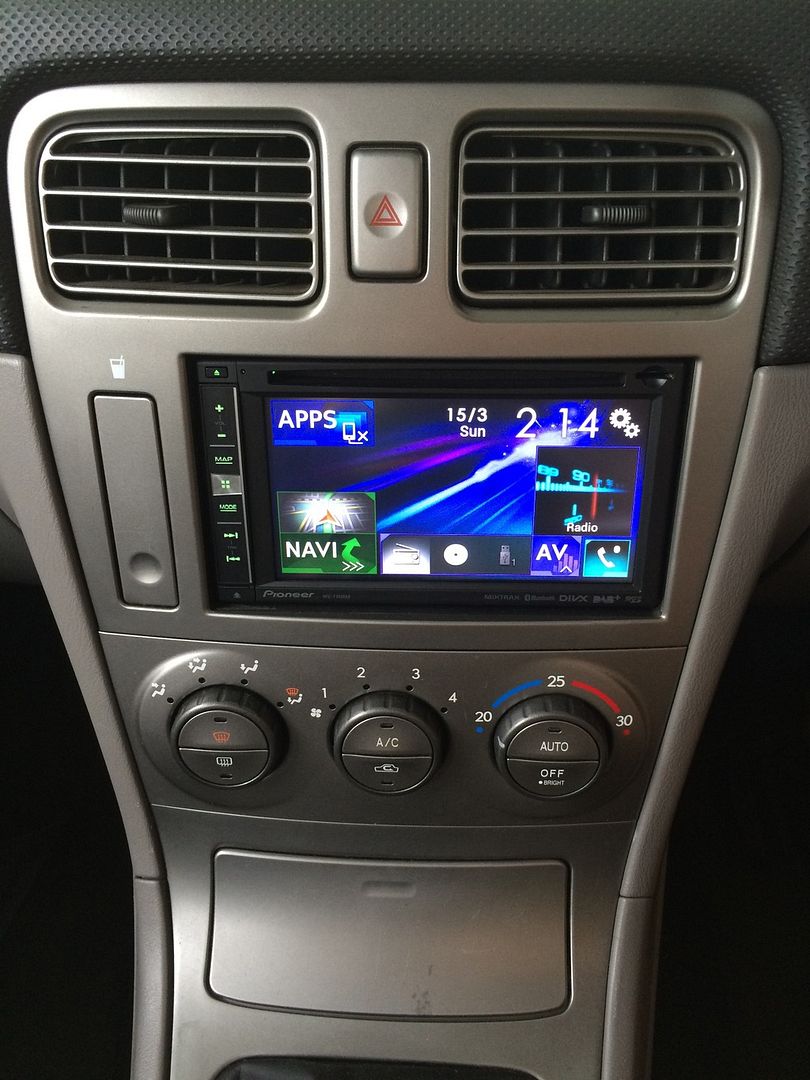 Costings:
Head Unit (eBay new) $950
Pioneer ND-BC6 Reverse Camera (US eBay) $167.21
CD-IH202 (eBay generic) $20.30
CD-IU201V for iPod classic connection (eBay generic) $11.99
ISO Wiring harness (AERPRO APP090) $13.55
Install $426.30
Total: $1589.35
My main reason for the upgrade, was that I was sick of using the crappy radio broadcast system to use my iPhone/iPod with my car stereo once I got outside radio reception. And as I'm doing a 3 week drive across Australia, music and it's quality sound will be integral to making it a great Australian road-trip. The navigation feature will of course be very useful too, the system can use it's on-board navigation system, or in mobile reception through Carplay, use the smartphone navigation system.
In addition to the online reviews, I'm impressed with the Carplay functionality, it's going to be an attractive feature in new cars. The Spotify application is a slightly clunky, and highlights some areas where applications and features of the unit will need refinement in future. Navigation using the AVIC unit is fantastic. As there is no DAB stations where I presently live, I can't comment on the digital radio, but it will be used in the future.
After I got home I noticed the A-pillar trim was loose (was removed to install the hands-free microphone), and eventually fell into my driver position whilst I was driving, a bit of an uncool surprise. After a little research online, the metal clips that hold the trim are very prone to breakage, so I've order some new clips 3 x $2.85 (part 909100027). I could've argued for the installer to pay costs, but that's a bit unreasonable if they are known to break.
Also big thanks to Fozzy23 and QikGT for the info regarding handbrake bypass. I was concerned that on some other AVIC forums the handbrake bypass wouldn't work. I can confirm, that for AU models at least, it does work.
My car has no steering wheel controls, so I can't answer any queries there.