So for the last few years i had been driving around and lil miss lazy - a sluggish N/A but all around a car that could make me smile
. Well time passes and i thought it was about time to ditch the N/A life and join the men and finally step into the expensive world of turbo's
I had pondered whether or not to stick with subies or join a different faction. With that im glad to say i stuck with subaru and surprisingly enough i stuck with a forester even though my housemate and friends all drive rexies.
Anyways over the queens birthday long weekend i road tripped from Queensland and attended the first annual subi-nats (which i hope there will be more to come), but i also made the purchase of my new car.
I know most of you will know this car and i really hope i can carry on its reputation.
May i introduce you to 'miss not so lazy'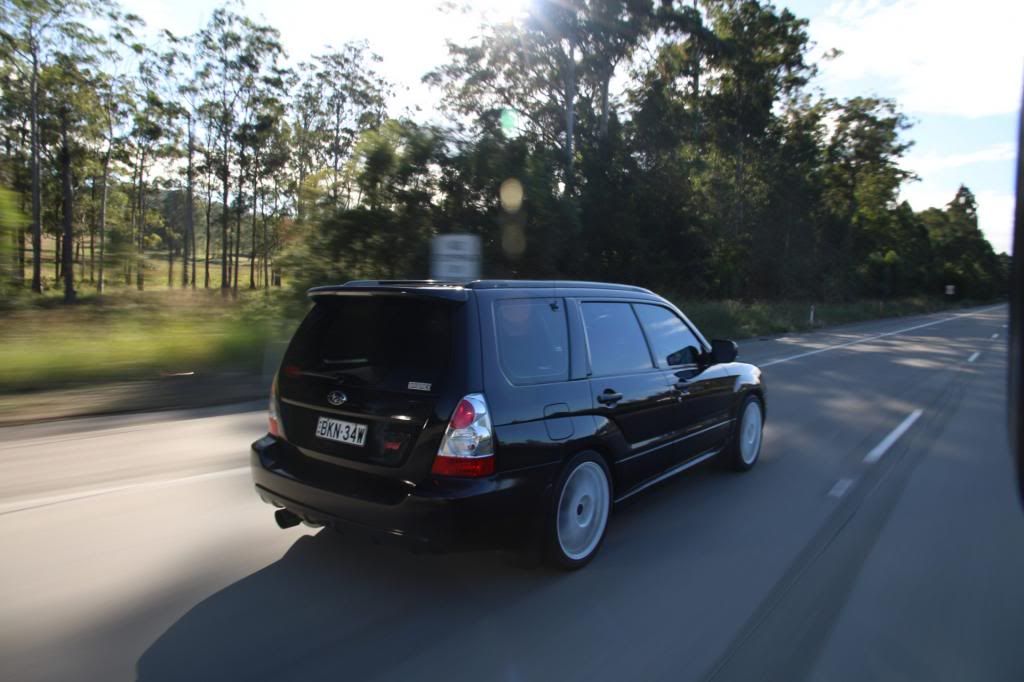 And unfortunately due to my work circumstances i wont be able to drive her as often i would like, she will unfortunately be a garage queen but she is in good company.
Finally a Queenslander