Say hello to
Sleepy
, the unassuming family wagon that may just beat your stock STI, Golf R, or S3.
The plan was to increase power to around 200kw at all four and then work on handling and brakes. Realising how much bum sag I had taking off with the TD04 I decided to change the springs before the VF34 made me do monos. Now with SG STI pink springs and a RSB it gets it's power to the ground and feels even quicker.
I'm a snowboarder and wanted to keep some clearance for those rare powder days at Perisher. This got me thinking that (for now) I would keep aesthetics pretty stock and have a legit sleeper, hence 'Sleepy'.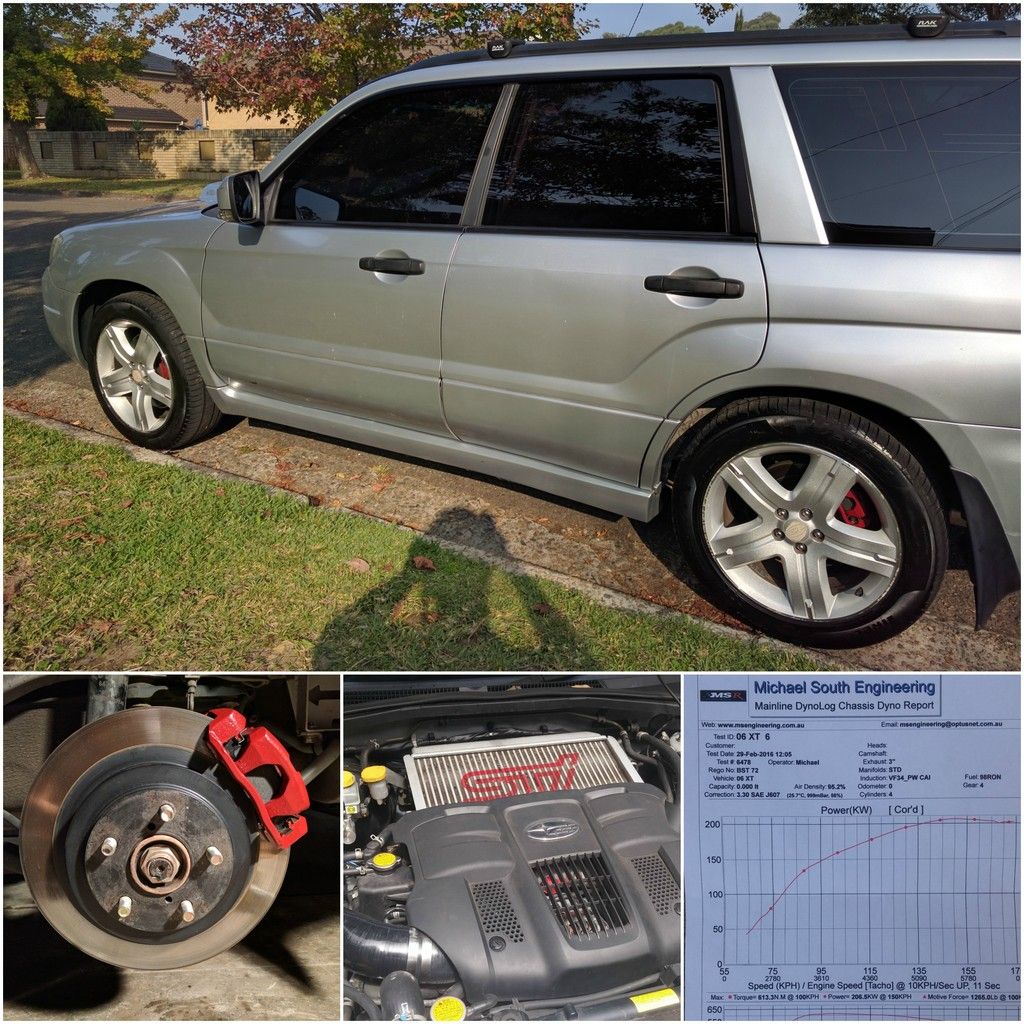 MODS LIST
(Tiny at the moment)
GO FAST MODS
VF34
X-FORCE TBE, HI-TECH MID MUFFLER, MSR modded STI muffler
PW CAI
PSR SILICON INTAKE
STI TMIC
DW300 fuel pump
MSR TUNED to 207kw/613nm.
EXTERIOR
Bugeye STI scoop
OEM Mesh grill
SG9 STI 18" rims
INTERIOR
ELM237 bluetooth OBD2 reader
06 WRX Seats
HANDLING
SG STI PINK SPRINGS
WHITELINE 22MM RSB
WHITELINE HD MOUNT
WHITELINE ENDLINKS
BRAKING
LIB GT 316x30 DBA VENTED ROTORS @ FRONT
LIB GT 2 POT CALIPERS @ FRONT
LIB GT 290x18 DBA VENTED ROTORS @ REAR
LIB GT 1 POT CALIPERS @ REAR
MODS AWAITING INSTALLATION
Nexus 7 tablet for gauges (trying to figure out installation)
FUTURE MODS LIST
4 POT CALIPERS/LIB GT BRAKES18" RIMSMESH GRILLShort shifter... Not sure what brand yet
Decided against a short shifter to save the gearbox
WRX bucket seats
TO FIX
NEW CLUTCH
LEFT CV JOINTFRONT BRAKEs MACHINED
- Going to upgrade to lib gts soon
REPLACE ENGINE MOUNTS - Looking at Group N mounts
First time at MSR: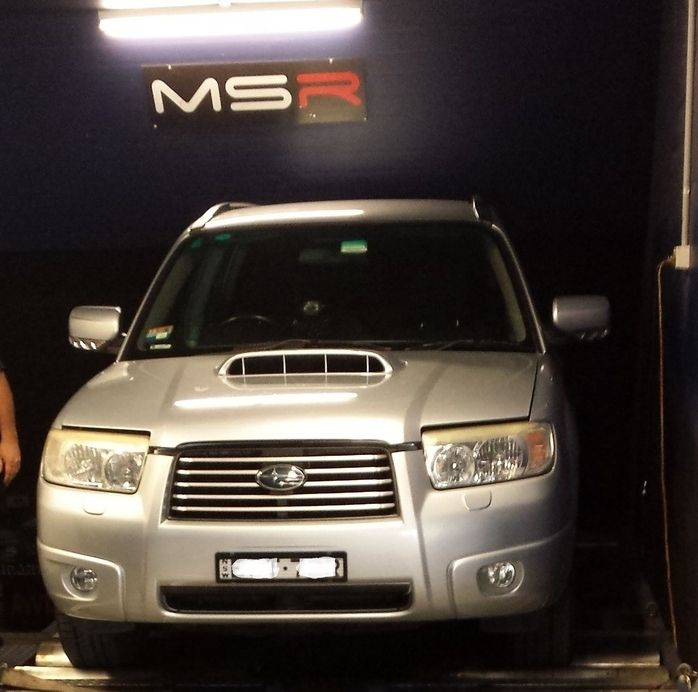 TBE+tune, the blue line is with the TBE pre-tune: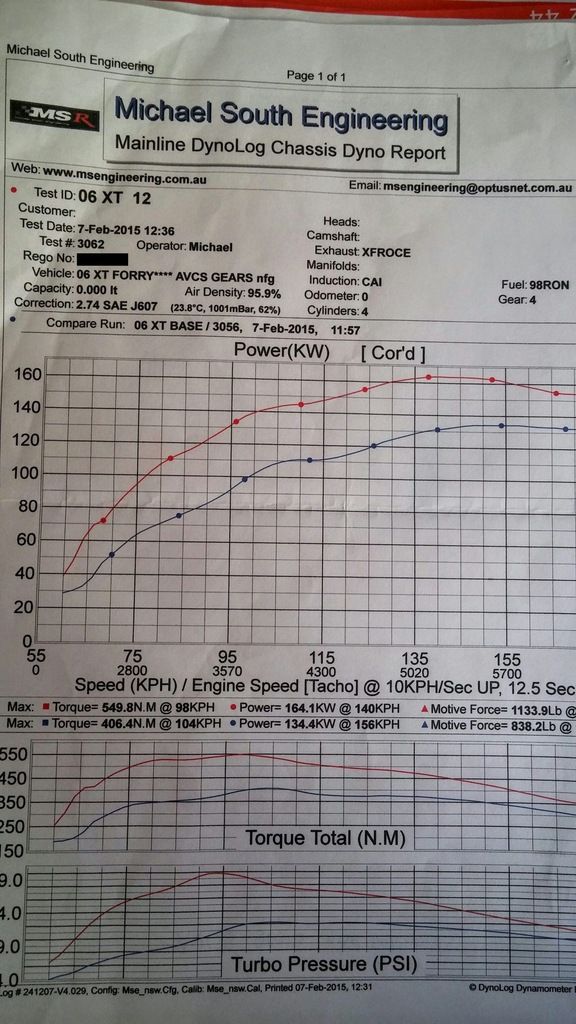 VF34
: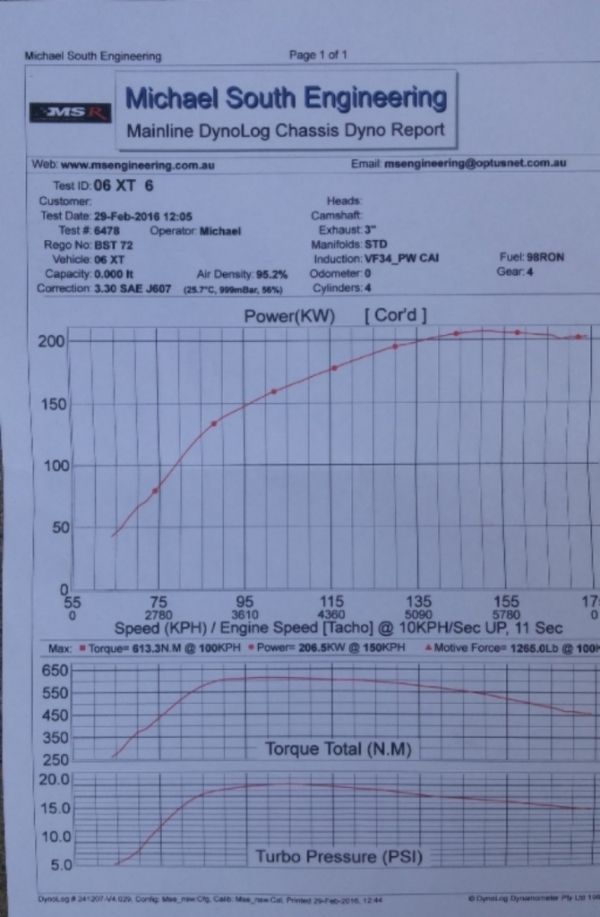 Snow fun last season: