Hey everyone, some of you may have noticed me lurking around here the last few months. Just wanna say a quick thanks for the wealth of knowledge and help so far, and a few laughs
As things are actually starting to happen with my foz i decided to start a build thread.
My foz is a MY06 XT lux 5MT, premium silver with the beige interior. Its my second car, and my second foz. First turbo though.
I bought the foz early this year, from another Ozfoz member (Ash91). It was in immaculate condition, well looked after and tastefully modded. Despite me being on my red p's and not being allowed to drive it yet (I have an exemption now, it was pending at the time of pick up) i picked it up and drove the 2 hours home with a huge smile. A few days later i sold my old foz and my exemption came through
The first couple months passed without any mods besides moar low, i just enjoyed driving the car. A few weeks ago i was quiet with work so decided to put the PSR intake on that i had got with the foz. The intake manifold came off, got a fresh coat of VHT wrinkle red and the intake came off. At the same time i installed my supertones and gave it a good look over. Alls well, its going better than ever and im still smiling like a f**king idiot every time i drive it.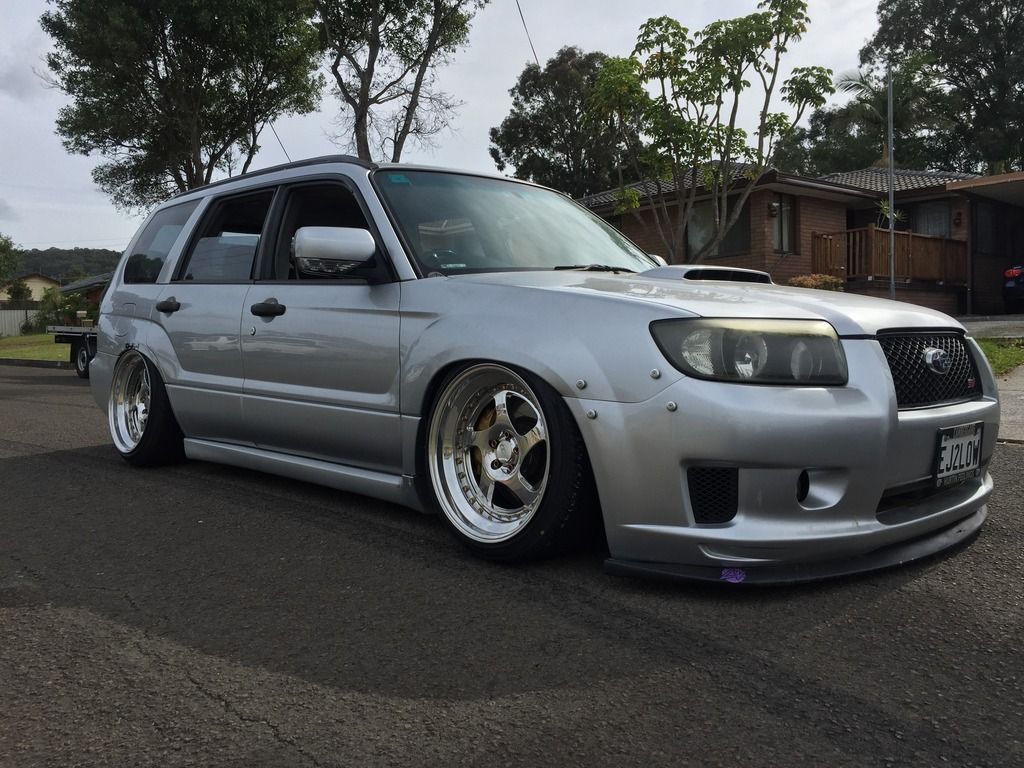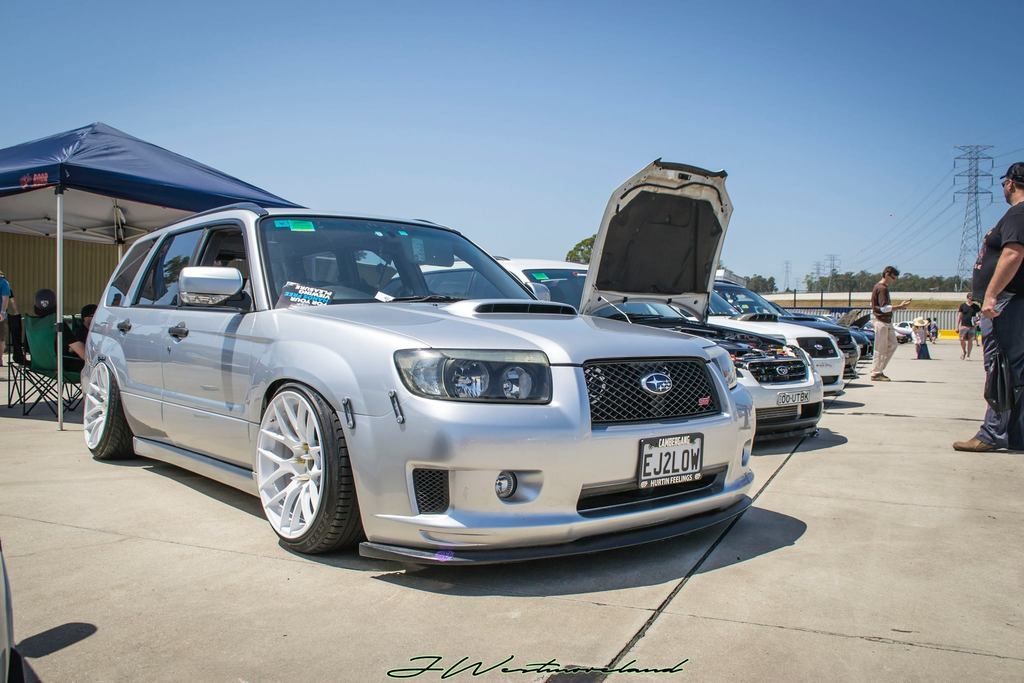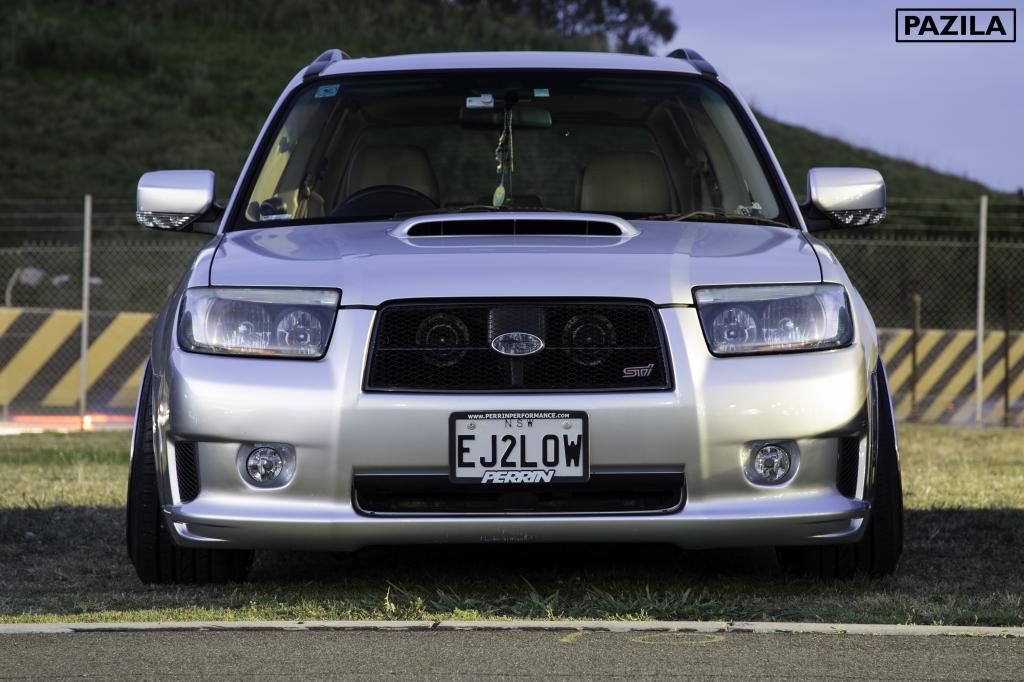 Mod list:
Engine/Exhaust:
VF48
TP Tune
TurboXS turbo back exhaust.
Process west tmic
Walbro Fuel Pump
Pierburg 3 port EBCS
Golpher Radiator
Pro Speed Racing Silicone Inlet + SFB
SG Motorsports Air Oil Separator - To be installed maybe one day
Turbo Smart Kompact BOV
Suspension/handling:
Brembos front and rear
STi Front Crossmember (to be installed)
STi Steering rack (to be installed)
Zerosports Coilovers
Whiteline sway bars front and rear
STi Lateral links rear
Perrin Endlinks
STi Wheels
STi Aluminium control arms with Whiteline ALK and Roll centre adjust kit
Rota Gforce 18x9 et35 wrapped in Kumho KU31 (235/40)
XXR527 18x10.5 et20 coming soon!
Misc:
Sti gear knob
Sports grille
After market DVD/NAV head unit
Hella Supertones
Custom Sti front bumper with foglights
Camo everythannnngggggggggg
Future plans:
Full projector retrofit
More bracing and harder bushings all round
Possible vinyl wrap
Long term engine build and 6 speed swap
When i bought it it looked like this:
Supertones in:
PSR intake in and painted manifold: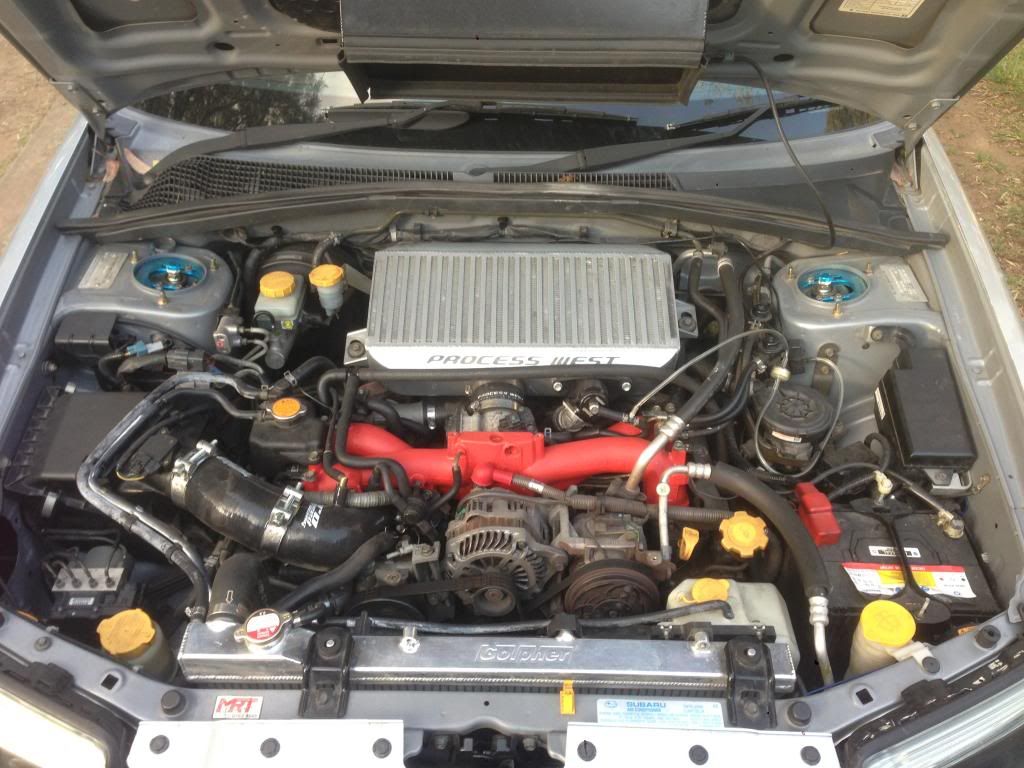 and now it looks like this: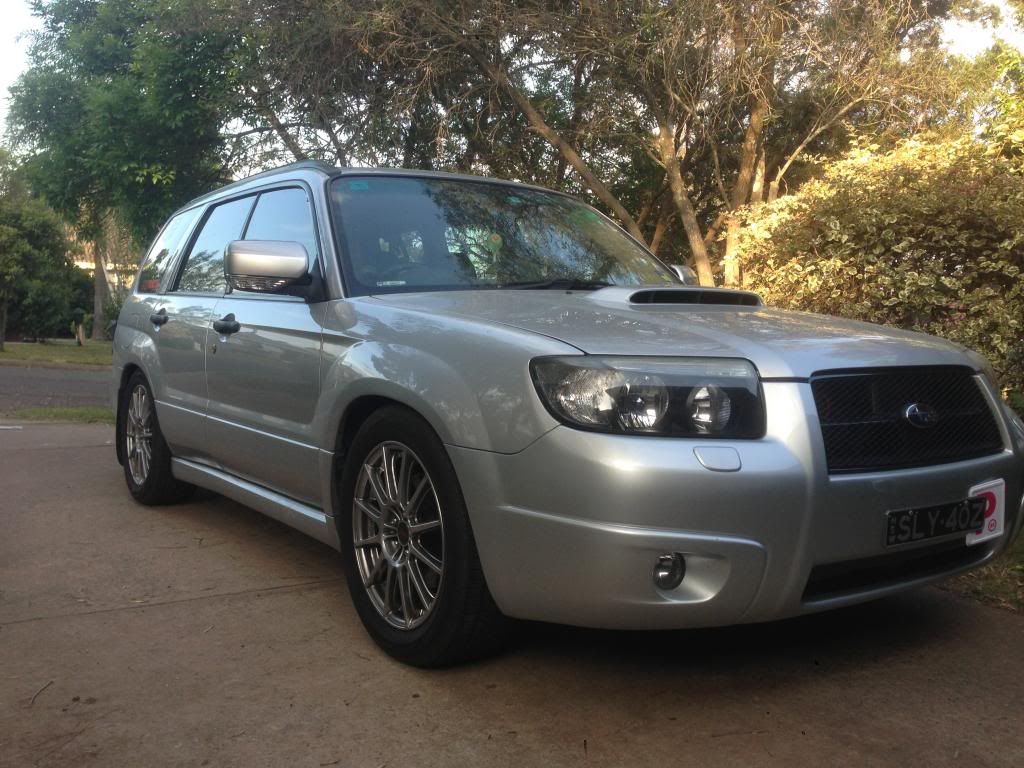 Now the interesting bit. I arrived home today and had 4 large boxes at my door. I got excited and this happened:
More to come soon, stay tuned