Ok, the BCS is installed. I managed without taking the wheel off and did it myself. My kids offered to help with plastic tools.
Turn the wheel 100% to the right to gain access to the bolt holes on top of the wheel arch.
The BCS is connected by two bolts. Thank goodness for Subaru's forward thinking design. The bolt nut on the far right is actually welded on the panel!
The other bolt is supplied by Cusco. With the help of a vice grip, you can vertically side the bolt up the strut and finally make it through the hole. The weight of the vice grip actually holds the bolt in place to easily mount the BCS from under the bonnet.
Mount the BCS through the 2 bolts but remember to use the spacers provided by Cucso. Be careful not to drop anything, its a tight fit.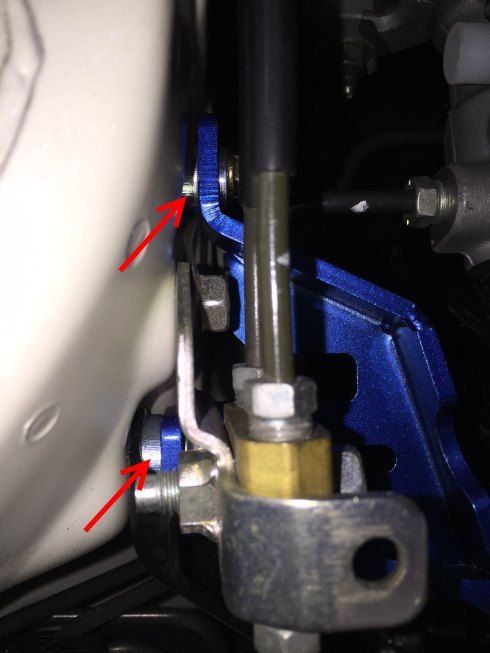 Tighten the bolts, the rest is obvious